TYPES OF LEATHER
How leather is processed affects both its appearance as well as how to care for it. When ordering a sofa please select a leather variety below which best fits you.

COMPARISON TABLE
TRAITS
MATURING PROCESS
TYPE
Scars
Inconsistent Coloring
Maintenance
Fading
Discoloration
Scratch Marks
Vono
3
3
Needed
3
3
3
Jeans
4
3
Needed
3
3
3
KW
5
5
Needed
4
4
5
Nume Leather
5
3
Needed
2
5
2
SS
4
5
Needed
5
4
4
KZ
4
3
Not needed
2
1
1
MY
4
1
Not needed
1
1
1
MS
4
1
Not needed
1
1
1
| | | | | | | |
| --- | --- | --- | --- | --- | --- | --- |
| 評価 | 5: Present | 4: Somewhat present | 3: Normal | 2: Rarely found | 1: None | - |
POINTS TO TAKE NOTE
DYED LEATHERS
Aniline leather - or leather that is dyed but not painted. The finish is closer to the original hide and thus retains its original scars and discoloring. However, this allows users to enjoy both its texture and how it changes.
Discolorations (blotches and black dots)

From spilt drinks and dirt from bare skin / hands.

Scratch Marks

Because there is no paint, scratches from nails or animal claws may damage the leather. These leave white marks but they will fade with continued use.

Fading

The fading of the dye which occurs as UV radiation affects the material. Placing sofas away from windows prevents this.

Color bleed

The colors of the dyes may transfer to clothes if the leather is wet.

Inconsistent Coloring

Like human skin, cow hides have differences between different lots and even different parts of the same piece. Therefore the effect of dyeing may be slightly uneven.

Maintenance

Please apply maintenance oil to the leather once every half a year to a year. The natural oil of the leather dissipates with time, which makes the leather more prone to damage. Oiling the leather makes it last far longer.
Maintenance Goods
PAINTED LEATHERS
Leather with an painted exterior layer. While it varies with the layer's thickness, they generally require less maintenance and are less prone to damage and fading. However, they lose some of the look and texture of the original leather.
Discolorations (black dots)
Stains from hand dirt etc. can be removed with a damp (but not wet) towel. Stubborn stains can be removed with pH-neutral soap.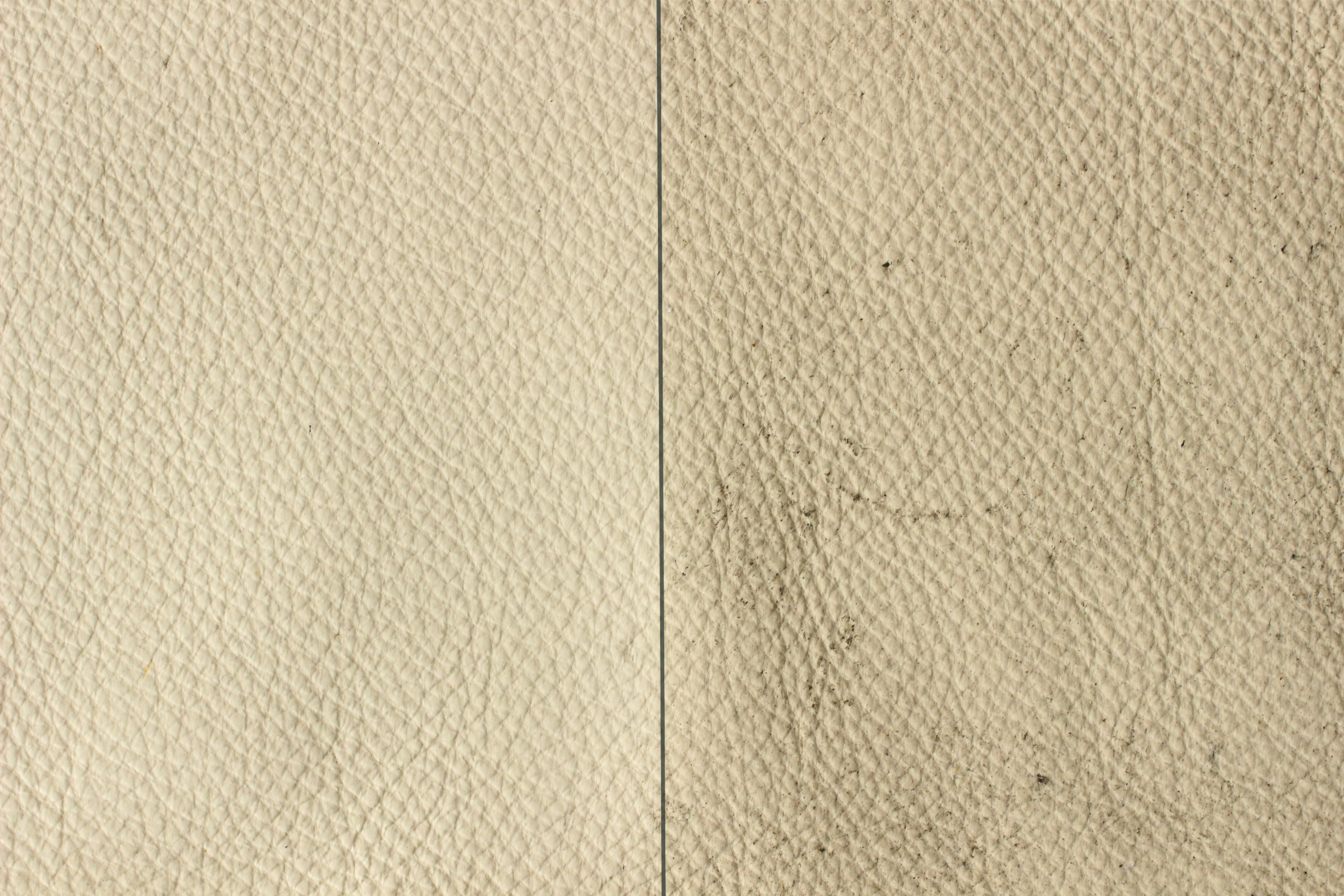 Ageing
The exterior urethane paint will deteriorate with long use and may exhibit cracks - indicating that it is probably time to replace the exterior.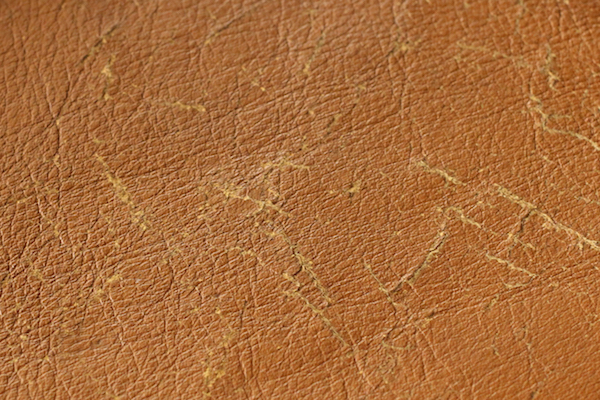 Maintenance
Wiping with a dry cloth is sufficient.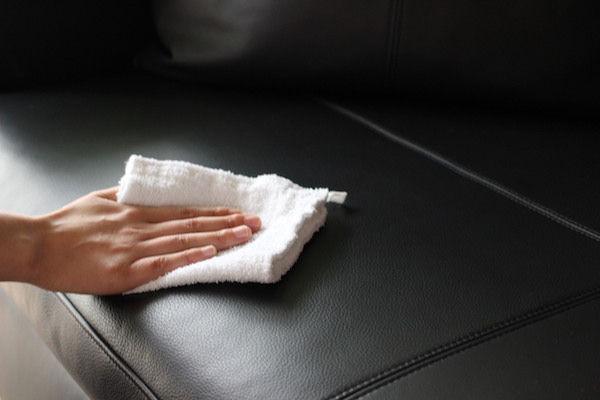 Maintenance Goods
FULL GRAIN LEATHER
Full Grain Leather refers to leather which still fully retains its outmost later (the grain). This grain is the strongest part of leather and full grain leather is therefore superior in durability. It also retains the natural flaws - scars, blotches of the original hide - and thus the original "flavor" of the leather. We inspect full grain leather for any possible issues with its durability, and use it if none are found.
Wrinkles

Wrinkles formed while alive, especially around the belly and joints.

Flaws - Rough patches

Rough patches from skin conditions while alive.

Flaws - Cuts & Scars

From injuries when still alive.

Flaws - Cuts & Scars

From injuries when still alive.

Flaws - Small holes

Holes formed by insect bites and bacteria while alive.

Blood vessels

Marks by blood vessels. They become more obvious as dyes fade.
FEATURES
The Intricacies of KOKOKOISHI's Work
LEATHER

Quality leather is only lightly processed. Similarly, our leathers are finely textured and retain the creases and spots that make each piece unique.

Read More

FABRIC

Our wide variety of fabrics is selected from the best of Japan, Europe and Asia. Smooth to the touch, they include natural products such as cotton, linen and wool.

Read More

STRUCTURE

The springs, frames etc. of our sofas are carefully chosen. With proper maintenance, these sofas can form part of your household for decades.

Read More