A FINE SOFA TO LAST THE TIMES
Golden times relaxing with your family, spent in the comfort of timeless pieces of furniture.
Each of Kokoroishi's sofas is made to be part of your home's landscapes - pieces made with precision to be where you can build memories with your loved ones.
SOFA CATALOGUE
LEATHER

Quality leather is only lightly processed. Similarly, our leathers are finely textured and retain the creases and spots that make each piece unique.

Read More

FABRIC

Our fabrics are selected from the best of Japan, Europe and Asia. Smooth to the touch, they include natural products such as cotton, linen and wool.

Read More

STRUCTURE

The springs, frames etc. of our sofas are carefully chosen. With proper maintenance, these sofas can form part of your household for decades.

Read More
CONCEPT
In the same way that humans gain experience and charisma as they age, good materials mature with time. Our products are built to bring out the inner flair of our materials and add a splash of color to your lives.
Read More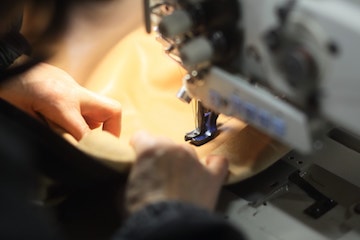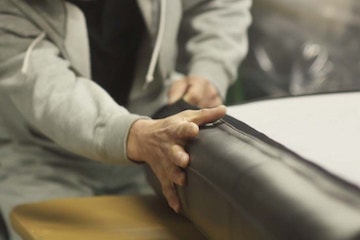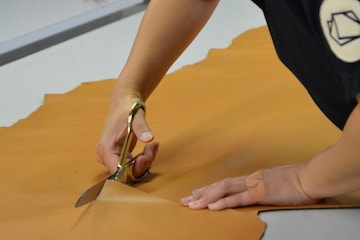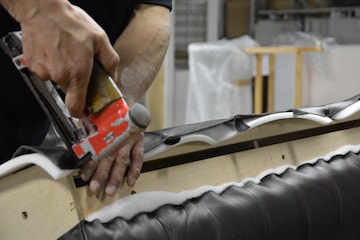 PROCESS

The production process - starting from frame building, to adding the interior cushioning and stitching the exterior.

Read More

CRAFTSMEN

The profiles of the masters behind the artistry found in each step of our sofas' production process.

Read More

PARTNERS

The trusted partners who provide us with the quality materials and parts to make our furniture.

Read More
TO SPRUCE UP YOUR DAILY LIFE
The goods we provide are made with the same care to details we pay to our sofas. Their textures will mature as you use them and grow into integral parts of your life.
We also provide maintenance goods for our items - for your comfort and peace of mind.
GOODS CATALOGUE
FOR THE LONGEVITY OF YOUR BELOVED FURNITURE
Your furniture forms part of your home. But through maintaining it regularly, they may even mature into becoming members of your family.

The maintenance we perform is with this in mind and aimed at providing warmth to our customers' home. Please do not hesitate to contact us about maintenance for other companies' products too.
SERVICE CATALOGUE
COMPANY
From our founding, our priority has been keeping our customers' trust.
The process of producing sofas is complex - behind the covers is a fine structure. Each component of these is crucial to the making of a good sofa.
We are constantly improving our processes and craftwork so that we fulfill the trust that our customers invest in us.
Company Name
Kokoroishi Kougei Co. Ltd.

CEO / Chairman
Takuo Kokoroishi

Address
Company HQ
Yanaizucho 4-5-20, Fukuyama-shi, Hiroshima-ken
JAPAN 729-0144
TEL 084-933-3335 
FAX 084-934-5204
Shops:List of Boutiques in Tokyo / Hiroshima
Capital
10 mil yen
Employee Count
32名(内パート5名)
Services
Manufacturing, sales and maintenance of sofas
Main Partners
(株)丸庄、リアルスタイル(株)
Main Material Providers
Aishin Industrial Co., Ltd., Sumida Sangyo Co. Ltd., Miyauchi Industry Co. Ltd.
Main Bank(s)
Hiroshima Bank Matsunaga Minami Branch
Hiroshima-ken Credit Cooperative Matsunaga Minami Branch
Milestones
Jan 1969 | Tsutomu Kokoroishi establishes sole proprietorship dealing with office furniture
Jun 1987 | Formal establishment of Kokoroishi Kougei Co. Ltd.
Jul 1988 | Opening of second factory
Nov 2006 | Moving company HQ to second factory